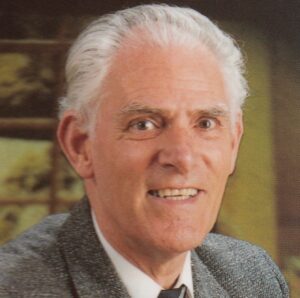 It is hard to believe it has been just over 2 1/2 years since Kevin Conner passed away. Since that time we have continued to expand his life and ministry influence through his many resources. We are grateful for the ongoing growth on his impact through his excellent and unique teaching.
Here is a summary of the new resources we have made available:
There have been over 64,000 downloads of the 'Kevin Conner Teaches' podcast.
People from 145 countries visited Kevin's website over this last year.
We have released 16 previously unpublished book titles – commentaries on Genesis, Exodus, Leviticus, Numbers, Deuteronomy, Judges, 1 & 2 Samuel, Isaiah, Jeremiah and Lamentations, Ezekiel, the Minor Prophets, Galatians, and James, as well as three volumes of Sermon Outlines.
All of Kevin's books are now available as immediate PDF downloads from the online SHOP. These digital versions of his books can be used on all types of computers and devices or printed out and put into one's own binder for personal use.
All of Kevin's books are available in eBook format via Amazon Kindle. These can be downloaded to a Kindle device OR to any computer, device, or phone via the free Kindle APP.
All of Kevin's books are available in paperback format now (visit Kevin's Amazon author page or WORD in Australia for his older works).
Kevin's entire Key of Knowledge Seminar is now available as an online video course (with downloable textbooks) in 2 parts: Methods and Principles of Bible Research and Interpreting the Bible.
Kevin's extensive teaching on his best-selling book The Foundations of Christian Doctrine is available (with downloable textbooks) as an online video course of 67 sessions in 4 parts.
Kevin's 5–part Welcome to the End Seminar is available as a free online video seminar.
We hope these resources have been a help and blessing to you. My dad would be pleased to know that his hard work and study are continuing to bear fruit in people's lives. Please share the news and pass this information on to anyone who you think may be interested.
If you would like to make a financial contribution to the ongoing development of Kevin's materials, please visit the Donate Page.
By the end of this year, we plan on releasing the following additional books: The Royal Seed, and commentaries on the books of Joshua, 1 & 2 Chronicles, and Esther.
God bless you.
Mark Conner
P.S. Direct any questions or comments to us via kevin.conner321@gmail.com or visit the Help Page or Contact Page. We do our best to respond to all queries within 24-48 hours.