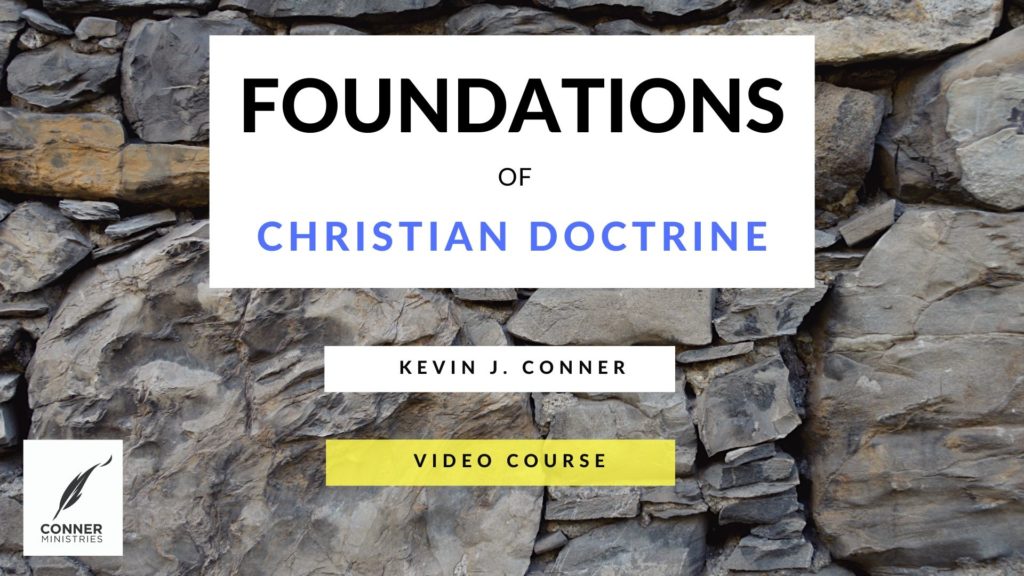 Kevin Conner's best-selling textbook, The Foundations of Christian Doctrine, provides one of the most relevant and clear presentations of the great doctrines of the Christian faith. Through our online video courses, you can listen and watch Kevin Conner teaching this course in a Bible College context. This is an excellent resource for students of the Bible, preachers of God's Word, church leaders, and anyone desiring to grow in their faith.
Here are some ideas for using this excellent video course:
Take the course for your own personal spiritual development.
Use the course for your family or small group instruction.
Use the course in your church's or ministry's training or discipleship program.
All up, there are 67 video teaching sessions in the course – arranged in four parts. The course includes a complimentary downloadable copy of the textbook The Foundations of Christian Doctrine and the accompanying study guide, as well as guided instruction for each lesson.
For the month of August 2021, each part of this insightful course is 50% off the regular price. That means you can purchase the entire course for $100 US. That's less than $1.50 per episode/lesson! Registering for the course gives you lifetime access. Why not register now … and tell a friend who may be interested.
Visit the Course page for further details and to enrol in Part 1 of this training. The first session is FREE. Part 2, Part 3 and Part 4 of this course are also available.
If you have any questions, visit the Help Page, or contact us at kevin.conner321@gmail.com. We normally respond to emails with 24-48 hours.
Recommendations
"Kevin Conner's book 'The Foundation of Christian Doctrine' is a landmark work, benefitting us all with a solid view of the theology of renewal as it unites with the historic truths of God's Word always embraced by the living church." Jack Hayford
"I find Kevin Conner insightful …" Bishop T.D. Jakes