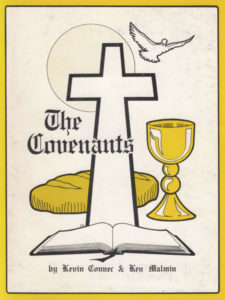 This textbook, written by Kevin J. Conner and Ken Malmin, provides an invaluable resource and study guide for both student and layman to use in studying the Covenants. After a very important introductory chapter it is comprised of a systematic presentation of the nine Divine Covenants found in Scripture. Those who take the time to carefully study this book will be well on their way to discovering the secrets of truth hidden in "The Covenants".
Why did God create man? What was His purpose for man? How is God redeeming man? These crucial questions are best answered through a study of the Divine Covenants. Perhaps better than any other subject, the Covenants give us a Biblical framework for our understanding of the administration of God's dealings with mankind throughout all of human history. The Covenants provide a necessary backdrop for the study of any other Bible subject. There are so many questions and controversies that can be solved with an understanding of the Covenants that any student of the Word should place this subject as top priority on his Bible study list.
This title is available from WORD Australia and from Amazon in paperback and eBook formats, as well as an immediate PDF download from the online shop.