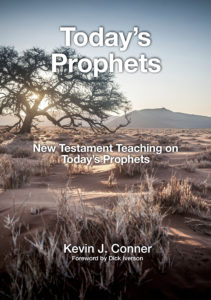 In this timely booklet, author Kevin J. Conner discusses the New Testament teaching relevant to the emergence of prophets and prophetic ministries in today's church.
Foreword by Pastor Dick Iverson.
This title is available from WORD Australia and from Amazon in paperback and eBook formats, and as an immediate PDF download from the online shop.