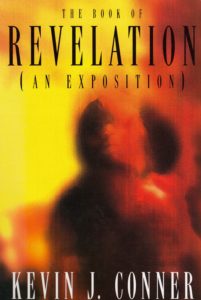 The Book of Revelation has intrigued and perplexed readers ever since it was written back in the first century AD. This sweeping apocalyptic book is full of imaginative visions, unusual symbols and cosmic mysteries.
Well-known Pentecostal theologian Kevin Conner has written this commentary to shed new light on this important book inspired by the Holy Spirit so long ago. The reader of this extensive exposition (667 pages) will gain fresh insight and application for living in the times that we do.
This title is available in hardback from WORD Australia and from Amazon in eBook format in three volumes, covering the Book of Revelation chapters 1-6 (part 1), 7-13 (part 2), and 14-22 (part 3) respectively. It is also available as an immediate single download in PDF format from the shop.