Kevin Conner has written over 65 books. Over the years, many of his books have been published and printed in Australia, while some of his best-selling books have also been published and printed in the USA and the United Kingdom. With the tyranny of distance and expensive international postage costs, this has made it difficult for many people around the world to acquire certain of Kevin's books.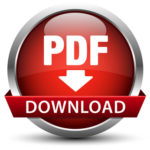 Now for the first time ever, ALL of Kevin's books are available as a PDF download from this web site's online shop (as well as books by other authors such as Richard Holland and Mark Conner). This means that ALL of his books are now accessible by anyone anywhere in the world with internet access.
A PDF is a 'portable document format' used on all computers for reading documents. Books in this format can be read on a computer, laptop or handheld device and/or printed out for your personal use (even stored in your own binding of choice). Many PDF readers also allow you to 'mark up' or add your own notes to the document.
Please visit the online SHOP to access these downloads. All prices are in US dollars.
Thanks and enjoy!
P.S. If you have any issues with your download(s), please contact us via email at kevin.conner321@gmail.com