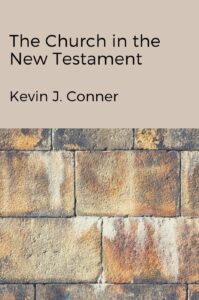 This best-selling book contains a comprehensive study of God's eternal plan for the Church. This encyclopedic reference work is designed to give a comprehensive biblical understanding of the universal and local New Testament Church.
The text has several unique features about it, these dealing with The Church and The Kingdom, The Church in the Old Testament, and the Church as the New Ethnic. The progressive revelation of the Church in the New Testament as in the Gospels, then the Acts and the Epistles is seen to be "first the blade, then the ear, then the full corn in the ear." Church Government is also dealt with, along with the Ascension-Gift Ministries, Elders and Deacons, The Ministry of Women in the Bible, Church Discipline, Stewardship, and the Purpose of the Church's existence, as well as other tremendous features.
This title is available from WORD Australia, as an immediate PDF download from the shop, and from Amazon in paperback, hardback (NEW), and Kindle eBook formats.