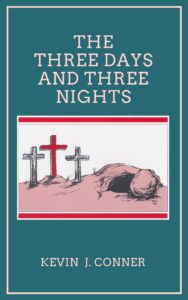 What did Christ mean when He said He would be 'three days and three nights in the heart of the earth' and so fulfil the type of Jonah. How then can this statement be reconciled with the traditional 'Good Friday' which crept into the Church centuries ago? This booklet sets out clearly the answers to these questions.
This book includes a Passion Week Chart.
This title is available from WORD Australia and from Amazon in paperback and eBook formats, as well as an immediate PDF download from the shop.