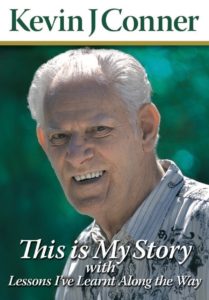 Kevin Conner is known by many people around the world as a theologian, Bible teacher and best-selling author of many Biblical textbooks. Although thousands of people have been impacted by his ministry and his writings, only a few know his personal story.
In This is My Story, Kevin Conner openly shares his life journey and the lessons he has learnt along the way. Writing this book was not an easy process for Kevin as he has had to relive many of the emotional ups and owns of his life experiences. This is without doubt his most personal book. As you read you will be greatly impacted by Kevin's story of God's grace and be encouraged in your own spiritual journey.
This title is available from WORD Australia and from Amazon in paperback and eBook formats or as an immediate PDF download from the shop.