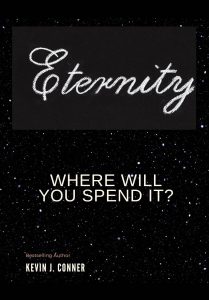 The Bible tells us that our "times are in His hands" (Psalm 31:15). All of us know that we must enter eternity, but the issue is, "Where will we spend eternity?" Either with the Lord or lost forever. We make our decisions in TIME and that determines where we spend ETERNITY. Read this booklet, be challenged, and make your decision to live for the Lord Jesus Christ.
This booklet was written by Kevin Conner in 2016 when he was about to turn 89 years of age. This is the first time this material has been published. These are some of his final thoughts before passing away peacefully in 2019 at age 92.
Get your copy of this new book as an immediate PDF download from the website SHOP or from Amazon in your region, either in paperback or eBook formats.