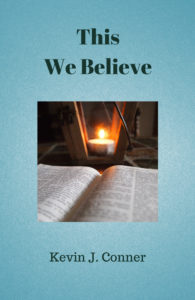 "But speak the things which become sound doctrine …" Titus 2:1.
In these last days when there are so many winds of doctrine sweeping the earth, we need to know what we believe so that we may be established in the faith. While there are varying shades of opinion held by Godly people as to the future, yet in the basic truths of redemption there is basic unity.
This is a booklet which sets forth statements of faith concerning the major doctrines of the Bible. Fuller developments of these statements are seen in 'The Foundations of Christian Doctrine'.
This title is available from WORD Australia and from Amazon in paperback and eBook formats, and as an immediate PDF download from the online shop.