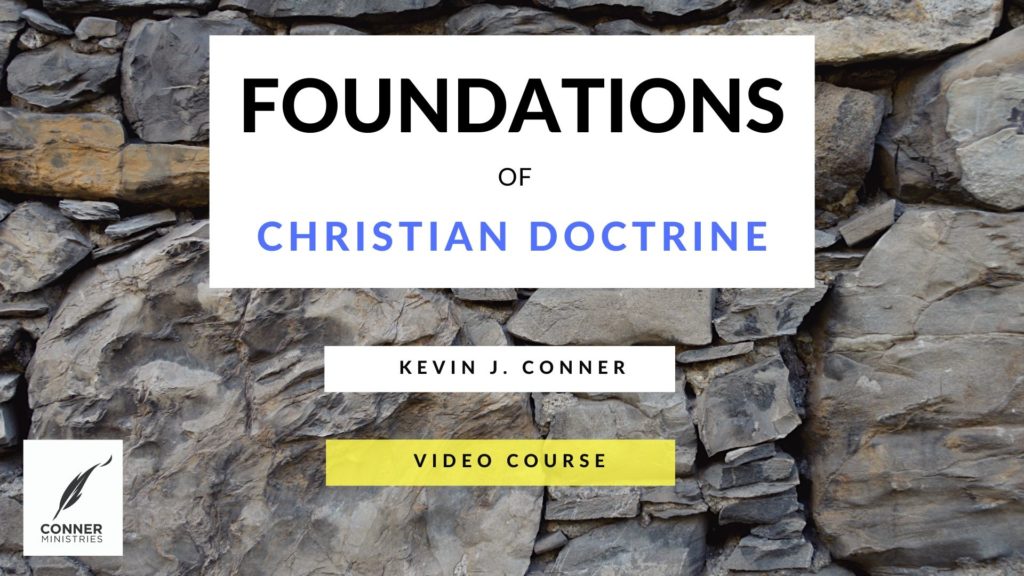 Do you have unanswered questions about God, the Bible, Jesus, salvation, and what happens after we die? Would you like to have a greater understanding of what Christians believe? Would you like to strengthen your own faith?
This month we are offering a 50% discount on Kevin Conner's video course 'Foundations of Christian Doctrine'. There are 4 parts to this course and they are normally USD $50 each. During February, you can purchase lifelong access for only $25 per part. That's $100 overall for 67 videos of Kevin Conner's classic biblical teaching. Access also provides you with a downloadable PDF copy of the best-selling textbook that this teaching is based on, as well as a copy of the self-study guide.
Click on any of the links above to sign up for this life-changing course. The first video is FREE.
Why not strengthen your own foundations and understanding of Christian doctrine as you begin this year.