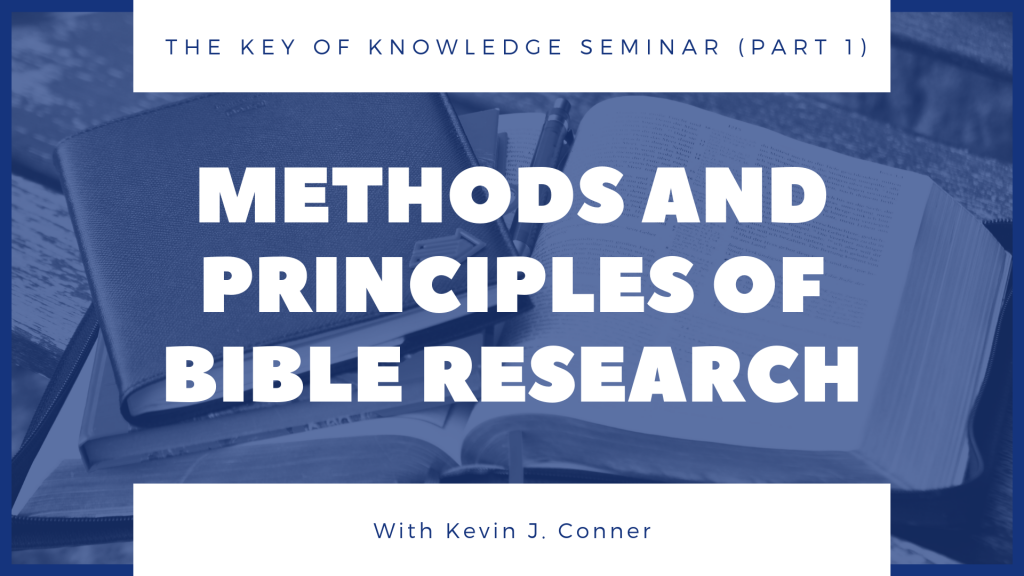 Kevin Conner's popular "Key of Knowledge" Seminar is now available as an online teaching course. Part 1 covers 'Methods and Principles of Bible Research' and includes over 6 hours of video teaching, the required textbooks, extra hand out notes, and a self guided online study program.
Visit the course home page for all the details and take advantage of the special discount offer from now until 30th June 2019. The first lesson, 'Challenge to Study' is FREE.
If you have any questions or require any further information about this new course, please contact us at kevin.conner321@gmail.com
Part 2 of the "Key of Knowledge" Seminar is about Interpreting the Bible and it is also available as an online video training course.